Male-pattern baldness is not the type of hair loss problem that is directly linked to stress nor is it a result of habitual use of caps and other head gears. Those wild practices of wearing a ponytail during our younger days will not generally cause premature hair loss. The condition is not also attributable to nutritional deficiency. It should also be noted that excessive sweating or high levels of sebum on the scalp will not trigger premature hair loss.
Androgenic alopecia, which is commonly known as male-pattern baldness, is triggered by the genetic predisposition in developing this problem as well as specific hormonal conditions. The condition is defined as andro-genetic when the hair loss problem is linked to changes in the hormonal make-up of an individual. Our hair follicles are naturally sensitive to specific changes in the hormonal process in our scalp. This means that certain hair follicles are highly sensitive to such conditions and when this happens, specific natural responses of our body are triggered.
The major significance of this condition is that there are only two treatment modes that will work when it comes to various hair loss problems.
How to stimulate hair growth naturally?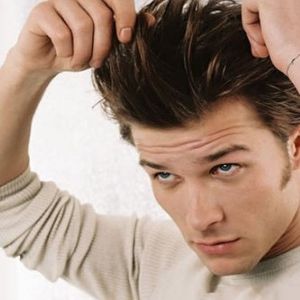 These treatment modes include those that work by acting on the hormonal sensitivity and those that stimulate hair growth. These are the modalities that are considered in this website and when these are taken into consideration, we practically take out from our shortlist of choices 9 in every 10 products and solutions that are sold in the market today.
Before we get into the nitty-gritty of the best solutions and treatments for hair loss problems, it should be clarified that abouthairloss.co.uk is not in the business of manufacturing and distribution of hair loss products. What we do is provide you with an independent review of various products, natural and surgical solutions with the end goal of helping you make a more informed choice. Read our hair growth tips or read further to find out more on hair replacement options.
FUE hair transplant abroad to save on costs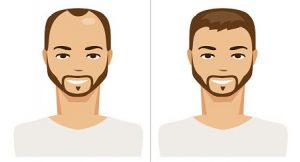 Hair transplant is now available for many people as the cost of hair restoration has become affordable in hair clinics abroad. Another reason why hair replacement is now an option for both young and middle-aged people is that famous celebrities have admitted they had taken hair loss surgery to look better and regain their old look. It has become trendy and viable with hair transplant technology making a big leap in the previous years.
The FUE system (from Colorado) is a non-invasive, scar-free, painless and an effective procedure to restore hair loss and enable stable hair growth to regain natural look. In order to save money on FUE hair implant surgery you should travel abroad and get the best hair loss treatment at one of the popular hair clinics in Budapest, Hungary.

Browse our website first to get a proper impression on what we can do to rejuvenate your scalp and you will get an insight on the potential of how much we can help you in your hair crown transformation. Get a full head of hair and the feeling of self-esteem. Nothing is impossible in 2020 with the powerful FUE Safe System hair transplants method. Check hair restoration results, get informed first, ask for a quote and a personalised treatment plan to make that informed decison you have always been looking for.